12 April 2022
Have you considered getting braces but don't know where to start?
If the answer is yes, you are not alone. More than three-quarters (84%) of orthodontists have seen a spike in adult patients according to the British Orthodontic Society (BOS). Over half, (60%) of UK orthodontists saw a large leap in demand for treatment over the last 12 months. So, why is it becoming so popular? We focus on some of the benefits of getting orthodontic treatment and the different options available.
Orthodontics
Here at Aesthetique Dental Care in Leeds, we offer four different orthodontic treatments. Each one is highly effective in its own right. They can transform your smile and correct a multitude of issues, such as misalignments, gaps, overcrowding, and crooked teeth. Many patients who have undergone orthodontic treatment with us say it has changed their lives. They have more confidence to smile and don't shy away from showing their teeth. For some, getting straighter teeth is something they have wanted to do for a long time but never considered it was possible as an adult. This is untrue, there is an orthodontic solution to suit every lifestyle, which is why many people are now taking the plunge and are so happy that they finally did.
The cutting-edge technology and virtually clear solution of Invisalign make this a great option for people who want an aesthetically pleasing solution to teeth straightening. Six Month Smiles offers straighter teeth in less time. Lingual Braces are attached to the back surface of the teeth, so are hidden. Inman Aligner can adjust crowding issues with just one appliance.
Some of the benefits of orthodontics treatments
Greater confidence
Better oral hygiene as teeth can be cleaned more easily
Improved functionality
Better long-term oral health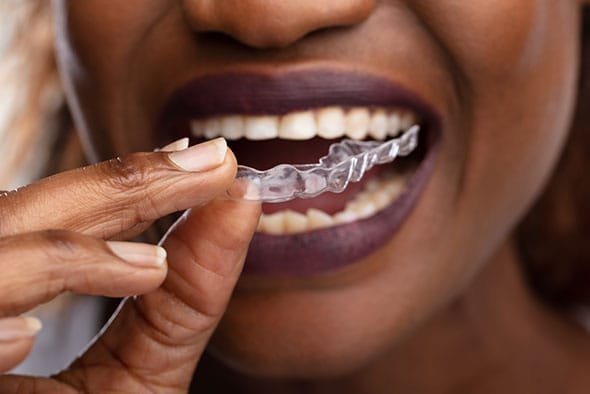 Invisalign
Used by millions of people worldwide, Invisalign, is a highly successful and effective treatment. It's particularly popular with adults and teens as it's a highly discreet option. The team here are Platinum- Accredited Invisalign providers, which means we have many years' experience in treating happy patients. Dr Hamid and the outstanding team will provide you with the best results possible and you will be kept in the loop throughout your straightening journey.
Six Month Smiles
Maybe you need your teeth straightened by a specific date for a big life event, such as your wedding day? If time is a concern or factor with your orthodontic choice, Six Month Smiles could be the best option for you. The clever and highly effective treatment concentrates only on those front teeth which show when you smile. It's a tailor-made treatment, designed specifically for the patient, which enables the teeth to be corrected quickly and safely.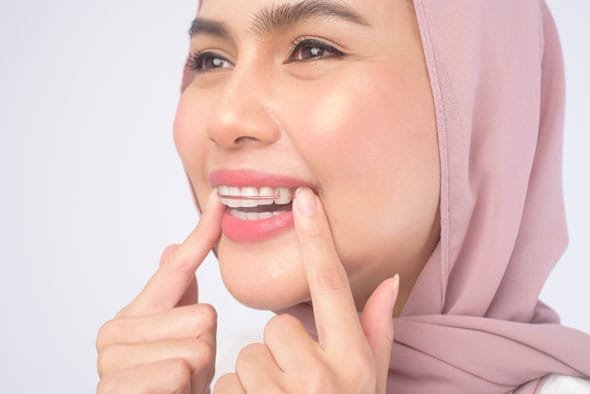 Inman Aligner
Inman Aligner uses a single clear wire to correct misaligned teeth or an adult relapse from previous orthodontic treatment. The wire is barely visible and as it's not fixed, can be removed for important occasions. Both the top and bottom teeth can be corrected. The lingual coil spring puts pressure on the back teeth and the bar at the front adds opposite pressure, which gently squeezes the teeth into the correct straight position.
Lingual Braces
Lingual braces use the same straightening method as traditional braces, but they are cleverly positioned on the inside surface of the teeth, so are much more discreet. These braces are growing in popularity as they have the highly effective and consistent results associated with traditional braces but are more aesthetically pleasing. They are effective in complex misalignment cases, rotations, and closing gaps in the teeth. Customised, to provide comfort for the patient and any discolouration that can be caused will be on the inside of the teeth.

If you would like to book a free consultation to speak with the team about any of the above options and which one would be the most suitable for you – please call 0113 245 8066, alternatively, you can book your appointment here.
Back to Blog